Dina Putkaradze - Participant of the Traveling University
2022-02-09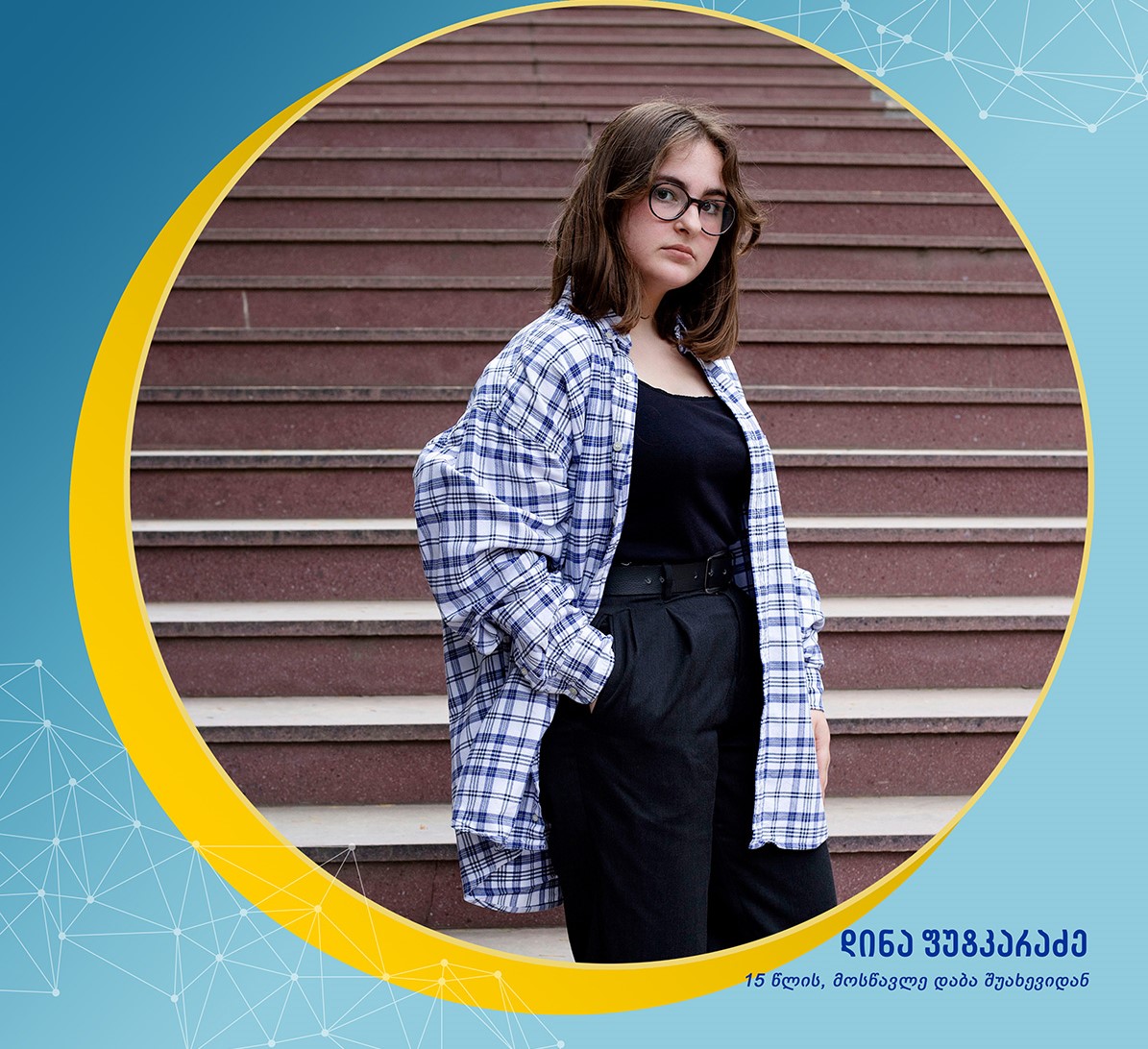 "As Clay P. Bedford says: You can teach a student a lesson for a day; but if you can teach him to learn by creating curiosity, he will continue the learning process as long as he lives." With its idea and history, I think the Traveling University will arouse interest among young people living in small towns and villages. This curiosity will lead them down the path that is best for their future. And no one is more successful than a curious and purposeful young person." - Dina Putkaradze, 16 years old, participant of the Traveling University.
Dina is a student at
Shuakhevi (town in Adjara)
Public School and she tells us about her experience gained within the
EU-funded Traveling University:
"With the purposefulness of the youth and the opportunities provided by the Traveling University, great success can be achieved. It is well known that there are few educational opportunities in small towns and villages. This new idea that existed a century ago will be a shoot that young people participating in this platform will be able to grow. I appreciate the ideas and perspectives that this University provides for young people. We discuss human rights, civil activism, gender equality, and other timely and important topics."
The Traveling University is a part of the "Local Investments in Networks for Knowledge and Skill-share" (LINKS) project implemented by the United Nations Association of Georgia (UNAG) and Open Society Foundation Georgia (OSGF). The project is funded through the EU's larger "Skills4Jobs" program, which aims to support vocational education and labor market development.