Success Story - Lado Asambadze
2021-04-11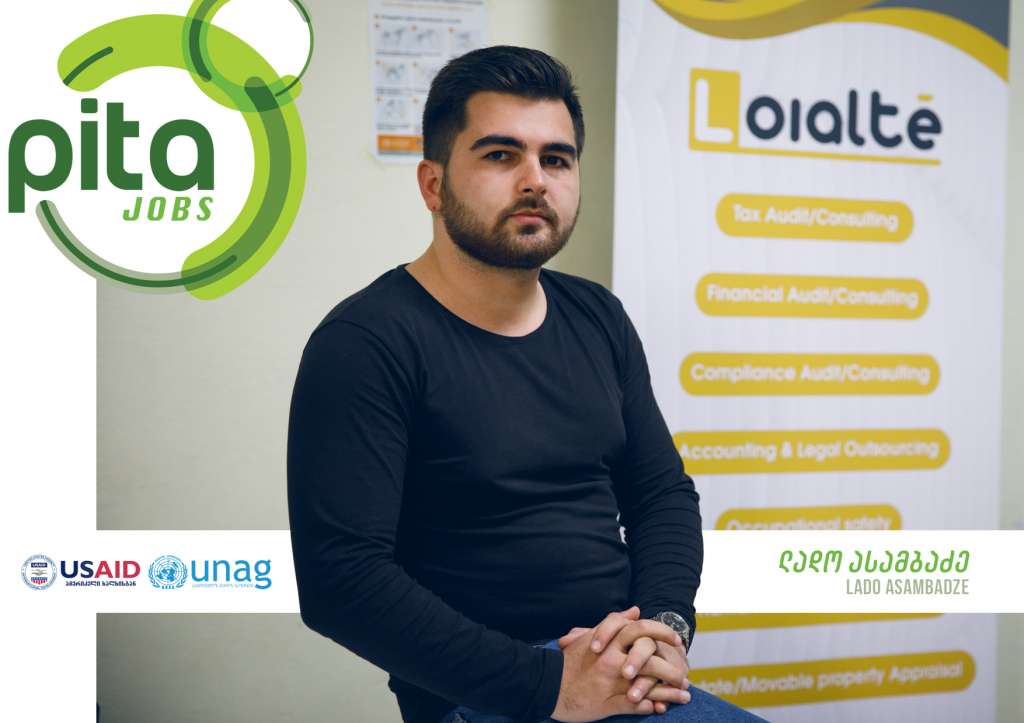 Lado Asambadze is a student of Business Administration at Batumi Shota Rustaveli State University. He joined USAID's PITA Batumi Youth Center in parallel with the internship program which turned out to be a successful experience - he was employed by the private company "Loialte" in the department of accounting.

The internship program was important for Lado in terms of practical experience. As he points out, he acquired theoretical knowledge in the field of accounting at the university, however, employment at the company "Loialte" complemented his experience with practical knowledge. Upon employment, Lado continued carrying out the same work, constantly trying to deepen his knowledge not only in accounting but also in sales.

Lado considers sharing his experiences with others to be important. In his opinion, the popularization of internships among youth is important to gain relevant professional experience and be successfully employed.