LINKS PROJECT PARTICIPATES IN JOB FAIR ORGANIZED IN GORI, SHIDA KARTLI
2021-06-20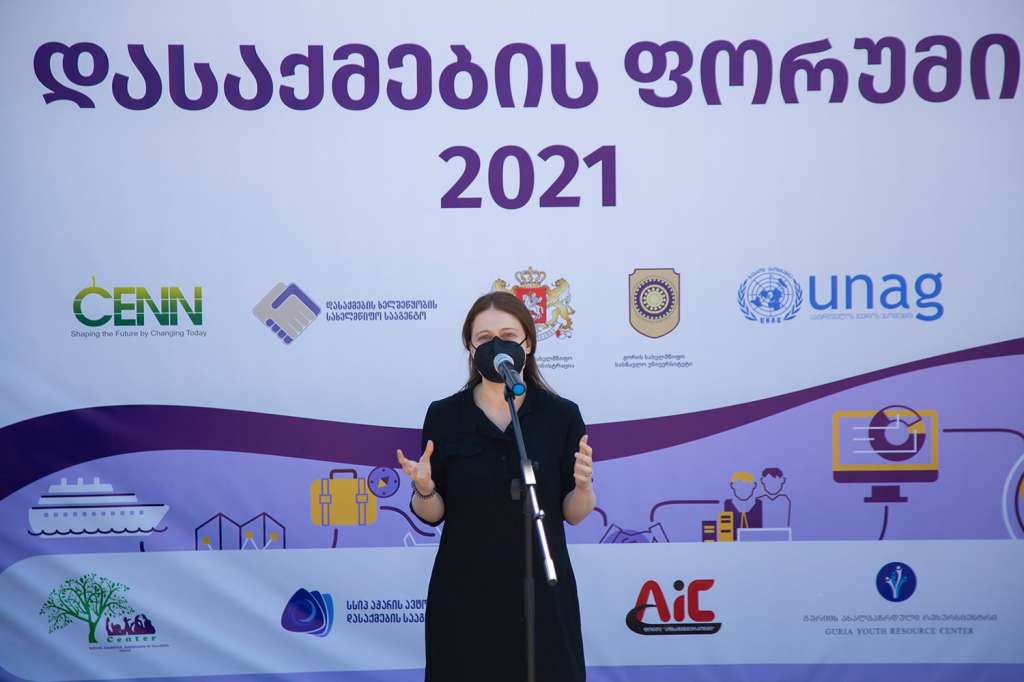 On May 20, 2021, 38 companies in Shida Kartli presented more than 330 vacancies and internship opportunities to more than 300 job seekers at the EU funded job fair in Gori. The job fair was organized by EDEC in frames of the LEARN for Employment project, UNAG in frames of LINKS project, CENN in frames of SEED project, and in partnership with the Employment Promotion State Agency (SESA), Shida Kartli Governor's Office, and the Gori State University.
In addition to giving job seekers and, especially, the youth the opportunity to demonstrate their stills to the potential employers, job fair served the educational and career orientation purposes, as young people had an opportunity to get the first-hand experience in interacting with employers and understanding the workforce demand in their area.
The "Local Investments in Networks for Knowledge and Skill-share" (LINKS) project is implemented by the United Nations Association of Georgia (UNAG) and Open Society Foundation Georgia (OSGF). The project is funded through EU's larger "Skills4Jobs" program, which aims at assisting thousands of Georgians in finding jobs by enhancing high-quality vocational education, improving lifelong learning opportunities, and supporting entrepreneurship.
In Shida Kartli, the project implementation is locally supported by the Society Biliki.