SIGNING CEREMONY OF MEMORANDUM OF UNDERSTATING WITH VOCATIONAL EDUCATION INSTITUTIONS IN ADJARA
2021-05-21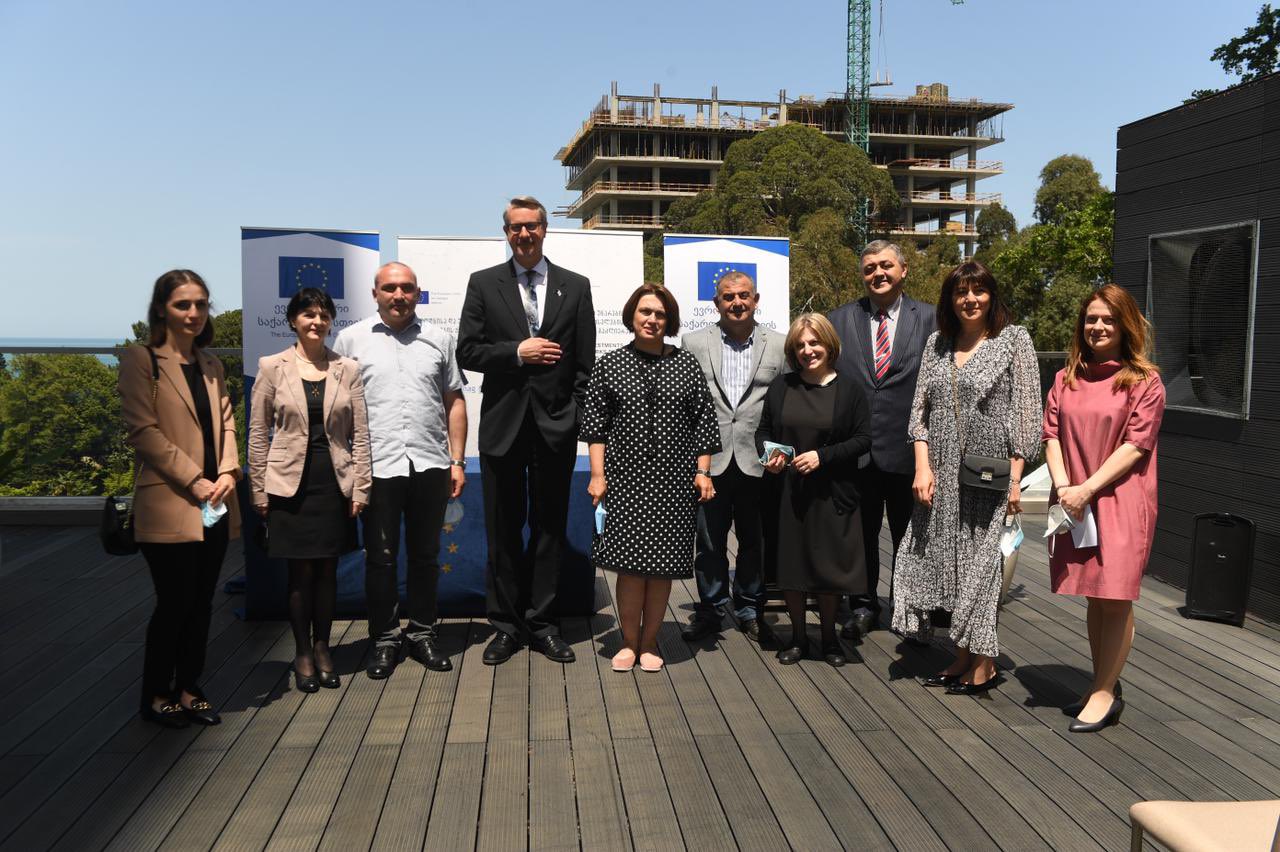 Batumi, May 21 2021 – The "Local Investments in Networks for Knowledge and Skill-share (LINKS)" project, funded through the EU's "Skills4Jobs" programme, hosted the signing ceremony of Memorandum of Understanding and Cooperation with four vocational education institutions operating in Adjara.
The partnerships that these agreements formalize envision a cross-sector collaboration towards helping the young people in the region access more and better education, training, and employment opportunities locally. Increasing the quality, relevance, and accessibility of education and skills development services in the Adjara region will become a shared task and agenda for the signatories of the MOUs.
The opening remarks were made by Carl Hartzell, EU Ambassador to Georgia, who attended the event. The event was attended by the representatives of the delegation of the European Union, United Nations Association of Georgia, Open Society Georgia Foundation, Independent Journalists' House, Batumi State Maritime Academy, Batumi Shota Rustaveli State University, vocational colleges 'New Wave' and 'Black sea', as well as the representatives of the local government and local civil society organizations.
The "Local Investments in Networks for Knowledge and Skill-share" (LINKS) project is implemented by the United Nations Association of Georgia (UNAG) and Open Society Foundation Georgia (OSGF). The project is funded through EU's larger "Skills4Jobs" program, which aims at assisting thousands of Georgians in finding jobs by enhancing high-quality vocational education, improving lifelong learning opportunities, and supporting entrepreneurship. Project implementation is locally supported by the Independent Journalists' House in the Adjara region.