Legal environment and operational context worsened for CSOs in 2021, civil society experts report.
2022-12-20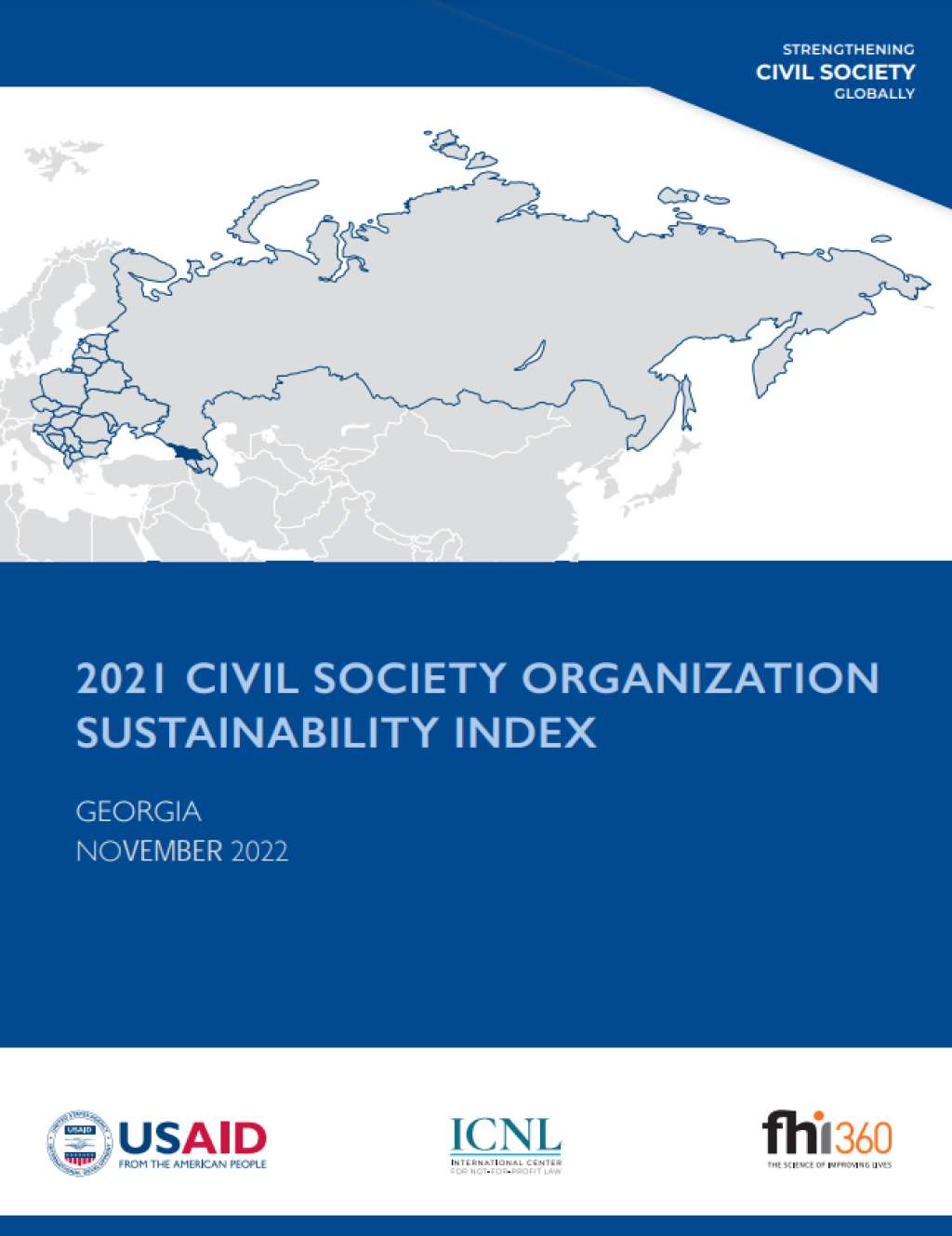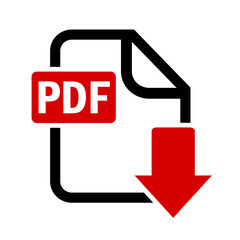 CSO Sustainability in Georgia, 2021 (lower score is more sustainable):
Georgia entered 2021 already deep in political crisis following allegations of election fraud and an opposition boycott of parliamentary elections in late 2020. Political turmoil peaked in February, when police stormed the headquarters and detained the chairman of the United National Movement (UNM), Georgia's main opposition party. In April, the European Council (EC) brokered an agreement to end the political stalemate. Among other requirements, the agreement committed the ruling Georgian Dream party to holding snap parliamentary elections in 2022 if it received less than 43 percent of the vote in 2021 local elections and to halt judicial appointments until concerns about "transparency, accountability, and impartiality" in the appointment process were addressed. UNM did not sign the agreement until September 2021.
Georgian CSOs criticized Georgian Dream for violating the EC-mediated agreement, including its failure to halt judicial appointments and to undertake meaningful electoral reforms ahead of local elections. In July 2021, fifty Georgian CSOs and media outlets urged the EC President to continue his "close engagement with Georgia's leadership and speak publicly against democratic setbacks, and work with Georgia's civil society to ensure the country's progress on the path to the Euro-Atlantic integration."
Amid widespread local and international criticism for failing to honor its commitments under the deal, Georgian Dream quit the EC-brokered agreement in late July 2021 and openly criticized the European Union (EU) and US diplomatic missions in Georgia, further straining the country's relationships with its main foreign allies. The government also refused an EU loan that was conditioned on implementation of the judicial reform commitments. In a statement issued on July 28, 2021, eighteen local CSOs stated that Georgian Dream's withdrawal from the EC-brokered deal "constitutes a straightforward rejection of Georgia's Euro-Atlantic course."
Local elections were held in October, against the backdrop of former president Mikhel Saakashvili's surprise return to Georgia and his subsequent arrest for long-standing charges, including abuse of power and misappropriation of state funds. According to the Organization for Security and Cooperation in Europe/Office for Democratic Institutions and Human Rights (OSCE/ODIHR) Election Observation Mission, the local elections were "generally well-administered but held against the backdrop of a protracted political crisis and characterized by hardened polarization. Contestants were able to campaign freely in a competitive environment that was, however, marred by wide-spread and consistent allegations of intimidation, vote-buying, pressure on candidates and voters, and an unlevel playing field." Despite general expectations that Georgian Dream would struggle to reach the threshold introduced by the EC-brokered deal, it ended up receiving 46.74 percent of the popular vote, with UNM receiving 30.68 percent.
Despite its early successes in managing the COVID-19 pandemic, Georgia was one of the world's hardest hit countries in 2021, ranking seventh in deaths per capita according to data from the World Health Organization. Although the country's COVID-19 death toll continued to climb, vaccination rates lagged. However, the government's serial failures in handling the pandemic were overshadowed in 2021 by the economic slowdown, political crises, and local elections.
The Public Defender's Office and State Inspector's Service, supported by local civil society groups, were propelled into the spotlight in 2021 for their principled stance over alleged abuse at the Ninotsminda orphanage, which emerged after Georgia's Ombudsperson raised concerns after being denied access to a church-run boarding school. The controversy attracted public scrutiny to the issue of child abuse, including the launching of several investigations, and the Georgian Orthodox Church's immense informal power.
In November 2021, the State Inspector's Service, which is tasked with monitoring personal data protection and probing the abuse of power, announced the launch of an investigation into "the possible inhumane treatment" of former President Saakashvili. Less than three weeks later, the State Inspector's Service announced that it found the Ministry of Justice and its Special Penitentiary Service guilty of violating Georgia's personal data protection law by releasing several controversial video clips of the former president. The Inspector's Service also instructed the Ministry of Justice and the Penitentiary Service to delete the footage from Facebook and their official websites. In late December 2021, the Georgian Dream-led parliament fast-tracked hearings and voted to abolish the State Inspector's Service in the face of harsh local and international criticism.
The government's retaliatory criticism against critical media and civil society groups continued to shrink civic space and stigmatize the role played by these actors in Georgia's democratic transition. When far-right radical groups assaulted media workers during counter-demonstrations against a Pride march in Tbilisi in July 2021—marking a "calamitous turning point" for media freedom, according to Reporters Without Borders—the government failed to act fast and prosecute the perpetrators. At the same time, media reports throughout 2021 revealed questionable surveillance practices, including Georgian authorities' massive eavesdropping on western diplomats, media, and civil society.
Although the operational context for CSOs worsened in 2021, overall CSO sustainability remained largely unchanged, with civil society continuing to play a key role in providing advocacy, services, and commentary on social and political developments—from the public health crisis response to the widely-contested elections—throughout the year. Organizational capacities improved despite the financial challenges that local CSOs faced, while the public image and legal environment declined.
Legally, CSOs operate as non-entrepreneurial (non-commercial) legal entities (NNLE). According to the National Agency of Public Registry, there are over 30,000 NLLEs on record. However, this number is not reflective of the actual number of operational CSOs in the country, as liquidating a CSO is still an overly complicated procedure, which the majority of founders choose to forego. The EU-funded Civil Society Organizations in Georgia: Mapping Study estimated that in 2021 only between 1,200 and 2,300 entities could be classified as CSOs.
In addition, CSOs share NNLE status with a range of public institutions that are owned and operated by municipal or central governments. According to the Institute for Development of Freedom of Information (IDFI)'s 2021 study Employees and Remuneration Expenses of Municipal N(N)LEs and LLCs, there were a total of 524 NNLEs established by 48 of the 69 municipalities in Georgia. These government-owned NNLEs, which perform a variety of sports, educational, tourism, cultural, and other functions, have become the subject of scrutiny by watchdog CSOs due to their limited transparency and accountability. For example, IDFI's report describes the case of Tsageri Municipality, where a municipality of 8,800 residents employs almost 1,000 people in municipal NNLEs.
Civil society continues to struggle in the Russia-occupied territories of Georgia—Abkhazia and South Ossetia. According to Freedom House's Freedom in the World Report for 2021, "the freedom of assembly is largely respected, and civil society organizations, particularly groups representing Abkhazia's war veterans, exert influence on government policies." However, fewer funding opportunities are available for CSOs in Abkhazia and South Ossetia, undermining their institutional capabilities, compliance management, organizational development, and equipment, among other aspects of their operations. Collaboration between CSOs across the dividing lines took a significant hit in 2021. On December 6, 2021, the "foreign ministry" of Abkhazia announced that the de facto government will be requiring prior approval for any projects implemented by "foreign non-governmental and international organizations" going forward. In line with this announcement, in early January 2022, the de facto government of Abkhazia banned the Confidence Building Early Response Mechanism (COBERM), a project that is funded by the EU and implemented by the United Nations Development Programme (UNDP) and has worked with conflict-affected communities and civil society groups in Georgia proper and Georgia's occupied territories since 2010.
Download the report to read more.