lectures of the Traveling University - Russian invasion of Ukraine
2022-02-25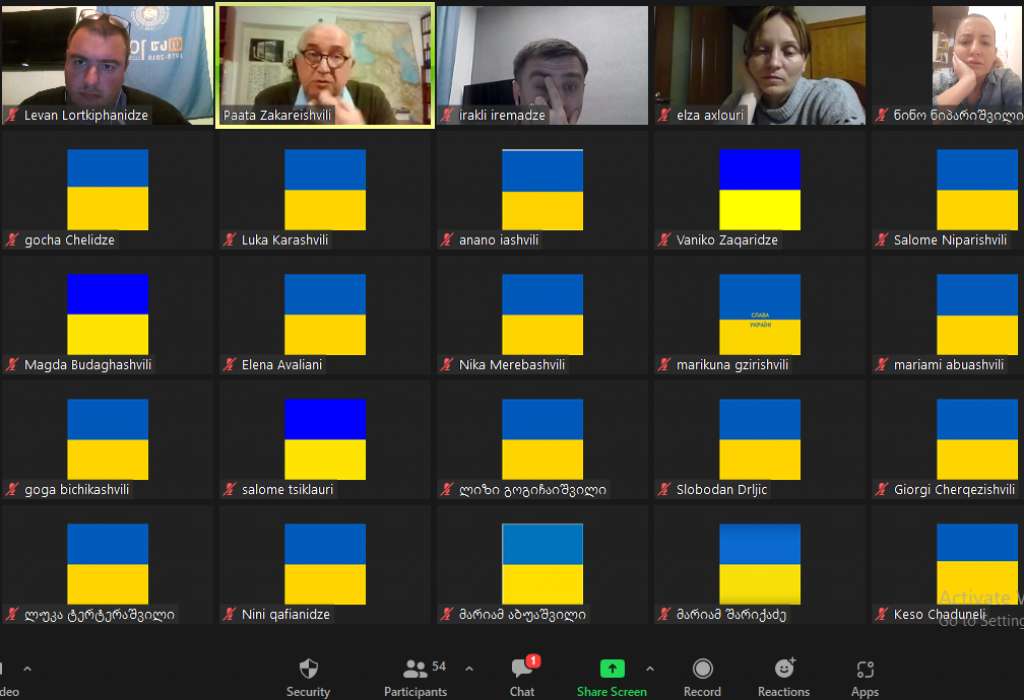 The lectures of the Traveling University on the Occupation Day were dedicated to the Russo - Ukrainian War and the situation there.
Conflictologist, Professor Paata Zakareishvili talked to the students about the Ukraine-Russia conflict and the Russian occupation, while political scientist Levan Lortkipanidze's lecture was mainly about the political spectrum and political arrangement of Ukraine.
Online meeting was held for "Besik Niparishvili" Multi-profile School-Gymnasium's students and teachers in Kaspi.