Success Story - Dato Makharadze
2021-04-01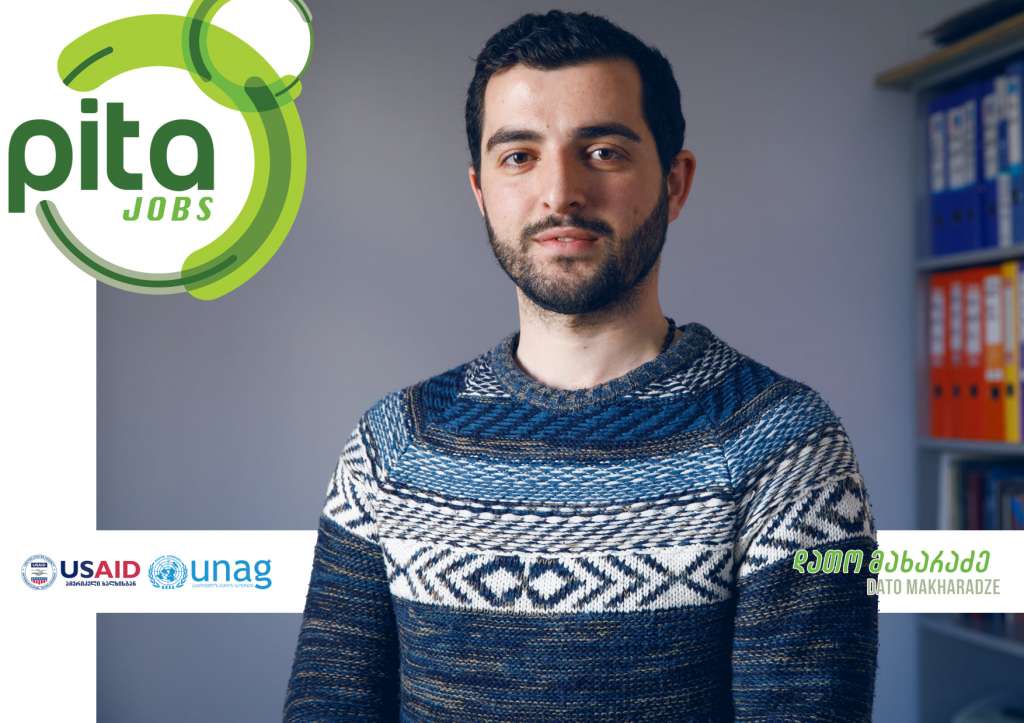 Dato Makharadze is a business administration student at Batumi Shota Rustaveli State University. In November 2020, he became the winner of an internship program announced within the USAID's PITA program and started working in the field of accounting in the company "Loialte" in Batumi. During the same period, in parallel with his work, Dato also joined PITA's Batumi Youth Center. After successfully finishing the internship, the company employed Dato and he continues his work at the company.
As he points out, the internship in pandemic has given him many new skills. First, he learned how to work with limited resources, how to transfer all usual activities online, and at the same time, maintain tangible outcomes. Dato intends to continue his work in the field of accounting. In his opinion, the internship program will have a very positive impact on the implementation of future plans.
Sharing experiences and fostering interest in internships among other young people is an important component of the PITA Internship Program. Dato actively shares his knowledge with other young people involved in the Batumi Youth Center and tries to deepen their interest in internships and future employment opportunities.